UPCOMING-WE'LL KEEP YOU IN THE LOOP!
Dec 14 - Dec 15
Christmas Artfaire
Visit Roswell and greet the aliens! Then come shop for your Christmas gifts at the Artfaire-lots of amazing vendors and great food too! Make it a family shopping expedition!
Sep 1
Labor Day Craft Fair & Rummage Sale
Sponsored by Ashlar #58 International Order of Rainbow for Girls. Food and great vendor shopping! Start off fall with a great day!
Aug 23 - Aug 25
Bluegrass Festival 2019
Fun family event with great bluegrass bands, lots of good food and shopping with multiple vendors! Great park setting in beautiful Red River, NM! Shelaine will be there with lots of new creations!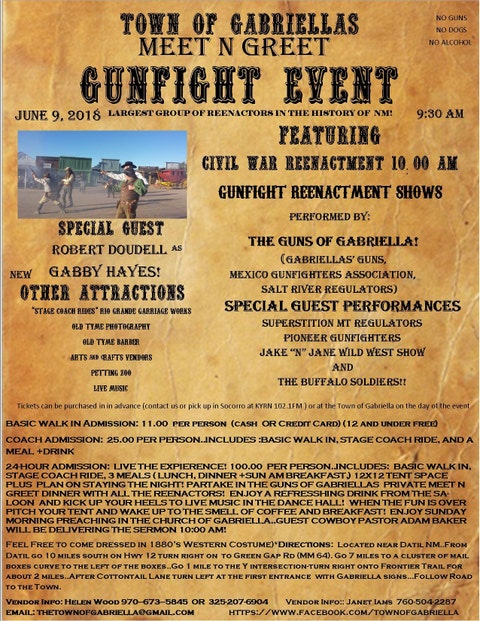 Jun 9
Gunfight Event!!
Amazing Old Western Town of Gabriella Meet & Greet! The Guns Of Gabriella ( The New Mexico Gun Fighters Association), Superstition Mt. Regulators, JAKE 'N JANE WILD WEST SHOWS, The Pioneer Gunfight Group, The Buffalo Soldiers, Civil War reenactment, reenactment of the OK Corral (Tombstone) ,Gabby Hayes, gun twirling, rope throwing, stagecoach rides, chuckwagon dinner, arts & crafts vendors and more! Great family fun in an authentic Old west Town!
May 26
Memorial Day Craft Show
Lots of awesome vendors with all kinds of arts and crafts...great shopping for graduations, weddings, birthdays, Father's Day...or get a head start on your Christmas shopping!!